Kids Adventure Camp
Kids Adventure Camp! (recommended that child has completed the ski tots program) Sunday mornings (January 6, 13, 20, 27) from 9am to noon. Drop your kids off! They'll make friends and pal around exploring our little hill. For kids that can already ski, but don't yet have the buddies that help make skiing so fun!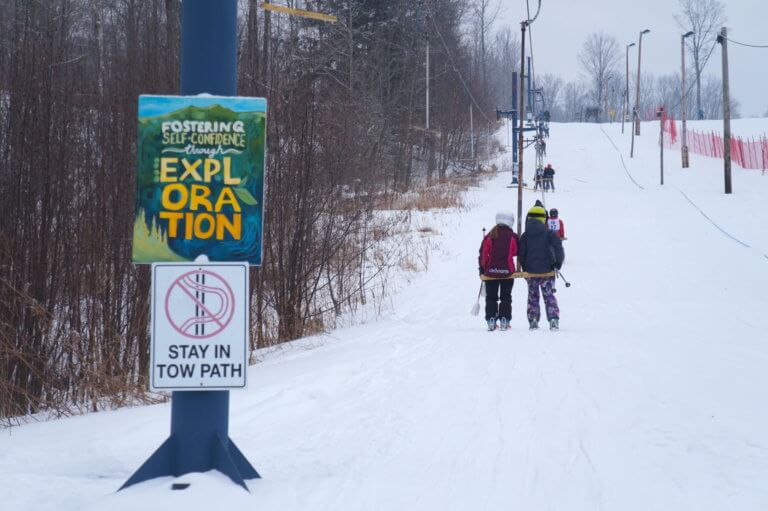 Afterschool Programs
A ten week program consisting of weekly instruction and free ski sessions. The program is run by local schools via community volunteers. Lift passes are included in the program fee; season pass holders participate for free. Rental skis/snow boards, boots and poles are also available at a reduced rate for the program sessions. Please check with the coordinator for your area for details.
Starksboro: John Painter  – wordsforjp@gmail.com
Hinesburg: Kathleen Stine – hcsatcochrans@gmail.com
Richmond: Sue Znamierowski – scznam@gmavt.net
Mater Christi: Beatrice Girard – bgirard@uvm.edu
Williston: Todd Goodwin – recreation@willistonvt.org
Champlain Elementary: Heather Chernyshov – gatorhusky90@gmail.com
Interested in setting up a program for your school? Email skiarea@cochranskiarea.com for more info…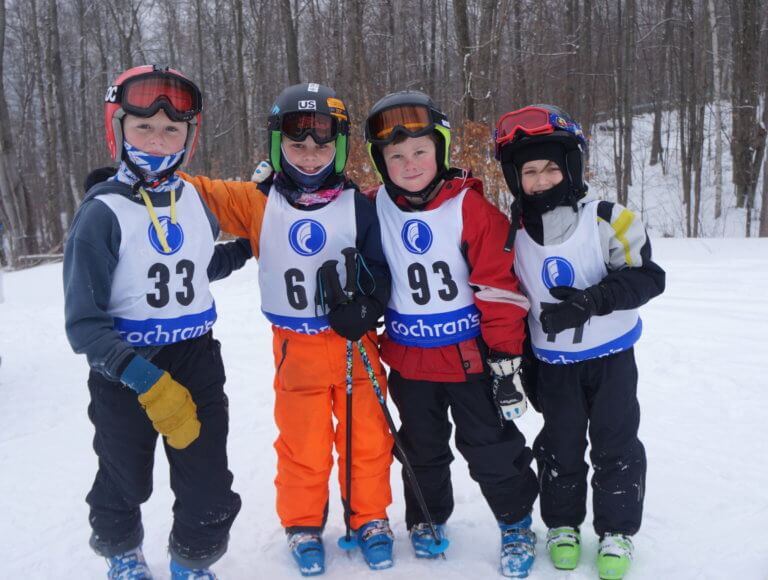 Cochran Ski Club
From the free Sunday Lollipop races to the Cochran's Ski Club, the spirit of our mentor Mickey Cochran lives in the slalom gates on our hill. Our philosophy is that training and competition in an enjoyable atmosphere is the key to success and improvement. Coaching and competitive opportunities are available by joining the club!