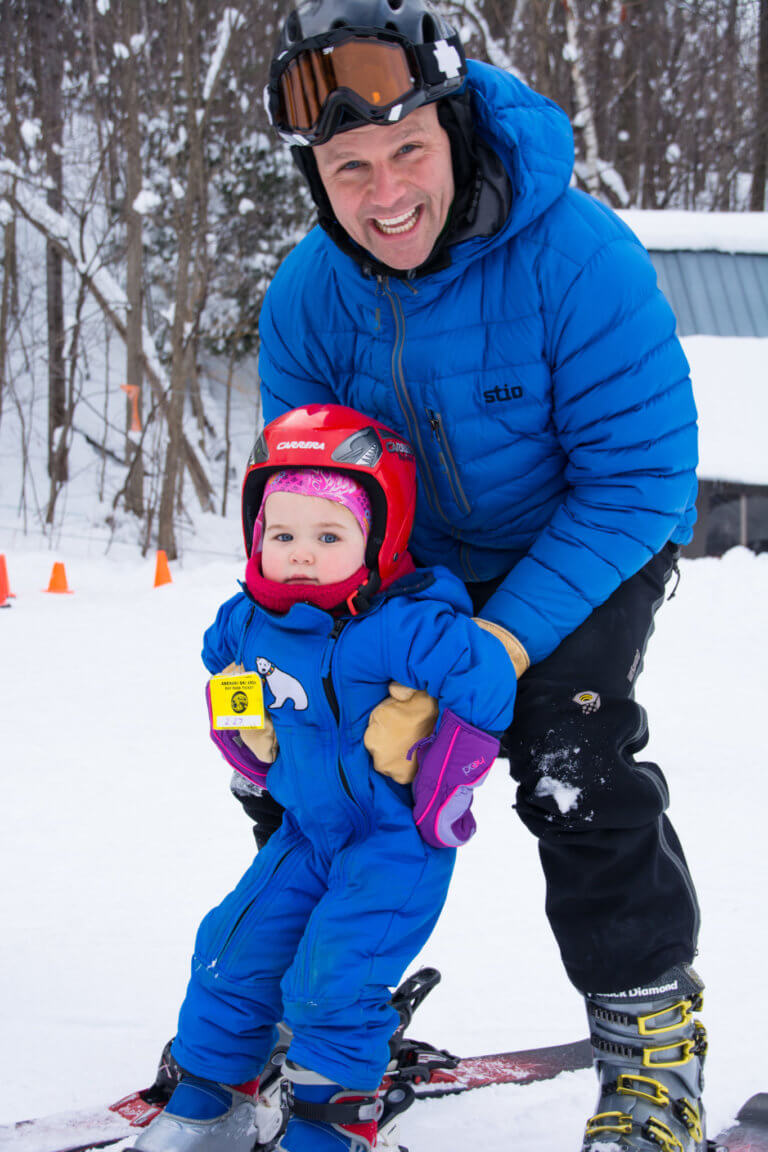 Ski Tots
For children between the ages of 3 to 5 years old, we provide a unique program – Ski Tots – where we teach the parent how to teach their tot to ski.  The parent must be a competent skier.  A Cochran's original, Ski Tots is directed by Olympic gold medalist Barbara Ann Cochran.  Four lessons, including full day lift tickets for both parent and child, for only $195. Ski Tots tends to fill up! Be sure to sign up early to reserve your spot.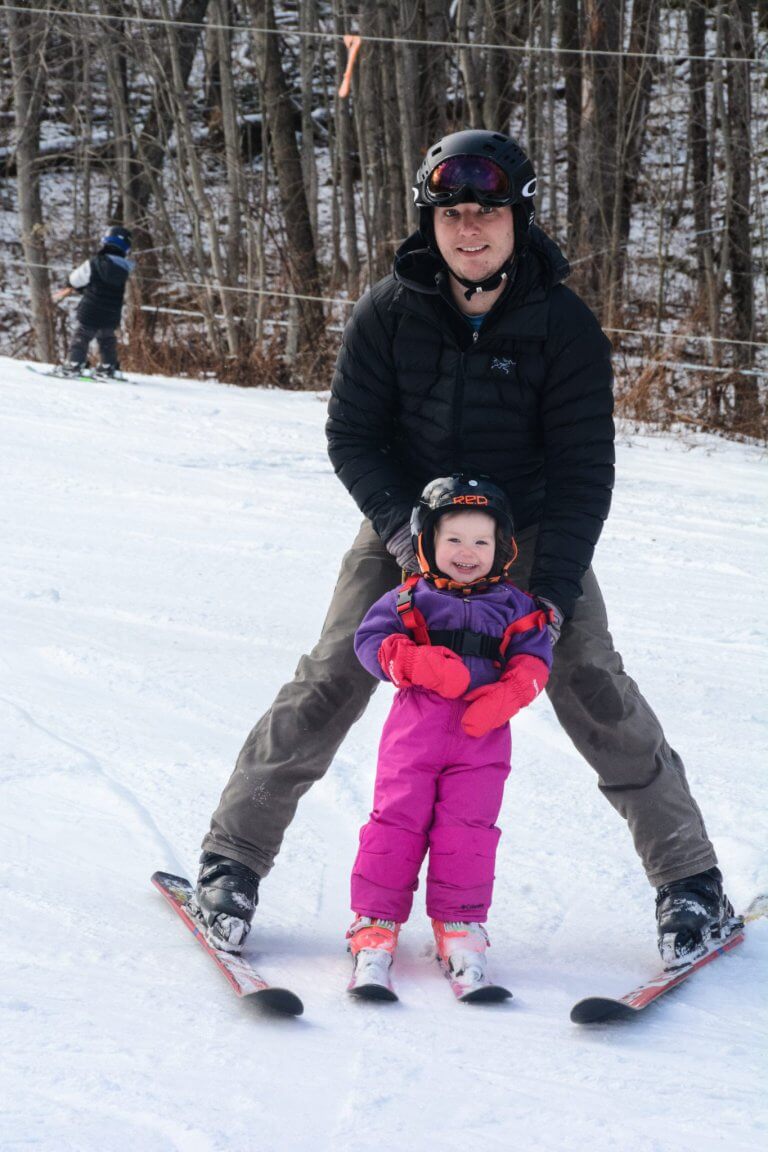 Ski or Snowboard 4 Day Instructional Series
Learn to ski or ride the Cochran Way! Beginners to advanced intermediates (ages 6 and older) learn the same proven techniques that put all four Cochran's on the road to the U.S. Ski Team. Four group lessons, including full day lift ticket, for $175!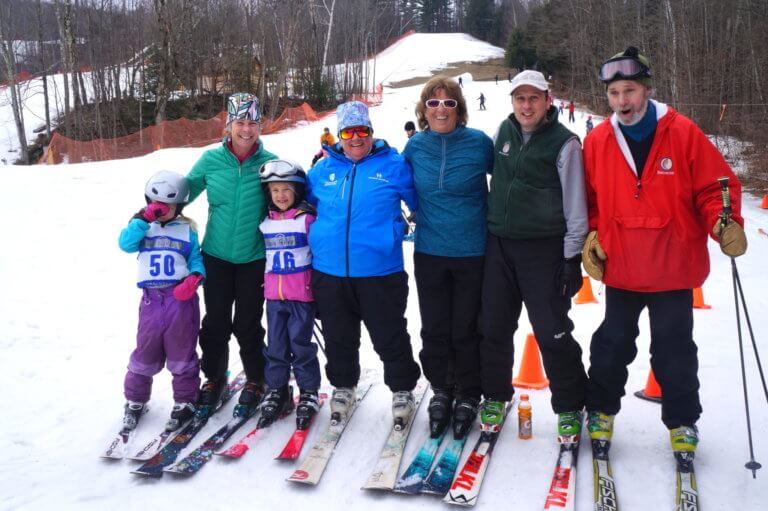 1 Hour Group Lessons
Cochran's offers lessons for skiers and snowboarders from ages 6 and up. $50 adult and $45 child (under 18). Lessons last for 1 hour and are taught as a group every Saturday at 1pm and Sunday at 10am and 1pm all season long. Arrive 45 minutes early to sign up and get rental equipment ($25). Lift ticket is good all day! Space is limited! Please call (802) 434-2479 to confirm availability.
1hr Group Lessons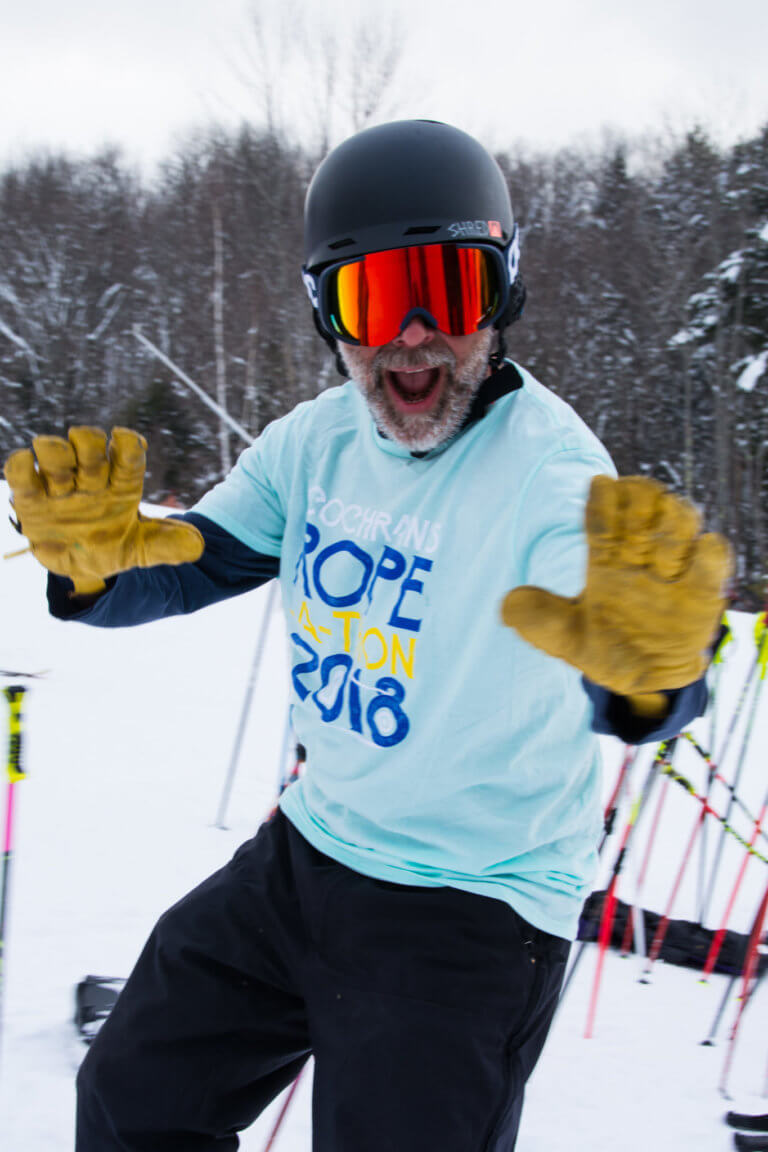 Private Lesson (by appointment for all ages)
Private lessons (for all ages) may be arranged by appointment.  Please email or call in advance. The cost for a private one-hour lesson (lift ticket included) is $99.00. Contact Sue Carpenter to schedule a time. 802-557-8640 or scarpe@wcvt.com Have a buddy? Make it a private lesson for two for an additional $80 ($179 total)! Equipment rental $25.
Due to Covid, lessons will be limited to adults and children who can ride the lift safely by themselves, put on their own skis or board, and stand up independently if they fall. Private lessons for children who need assistance riding lifts, putting on gear, or standing up will be available when accompanied by a parent or other trusted adult.